Behold, the orange traffic cone.
A quick, new Tesla software update included "driving visualization improvements." That means the screen in Tesla's all-electric cars – Models S, X, and 3 – which shows the road and the surrounding vehicles and lanes is adding more detail. Specifically: traffic cones.
Cars, pedestrians, trucks, and even motorcyclists are depicted as icons that signify each of those things, and now traffic cones will come up as orange cones on the screen as well. Previously, cones were considered generic obstacles that would trigger the warning system about something being in the way, but nothing specific was shown on the driving screen.
Tesla Fans – Victoria@TeslaVictoria
Tesla Full Self Driving now finding and displaying traffic cones!

One problem at a time, Tesla pursue the RoboTaxi vision faster than any else.
144:36 AM – Nov 2, 2019Twitter Ads info and privacySee Tesla Fans – Victoria's other Tweets
The addition of cone icons is a big improvement for Navigate on Autopilot, the semi-autonomous driving system that can automatically change lanes for the driver on certain highways (though the driver must still pay attention, with hands on the wheel). Now, Navigate will avoid cones and wait to suggest a lane change if the car sensors detect the objects. Helpful while driving past construction zones.
Before the update, drivers noticed that the Tesla system registered cones as lane lines or other objects, not as temporary road signals that change the driving path. Even this driver who supposedly fell asleep at the wheel (which is not allowed while using Autopilot) was surprised that the computer system didn't notice the traffic cones.
Now, Tesla owners are excited to see all the orange on their screens. Here's video of cones showing up on a Model 3 dashboard:
Michael Hsu@hsumacher · Nov 1, 2019
Just got 2019.36.1
Smart summon, driving visualization, single pedal driving, scheduled departure, 5% power increase, auto Navi. Thx @Tesla and @elonmusk for keeping on improving my car. Gotta love this company! Video in follow up post!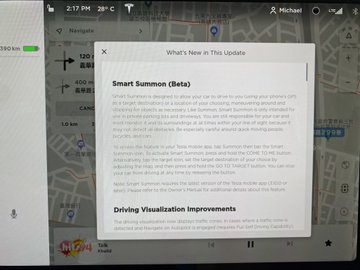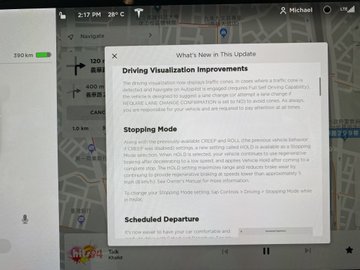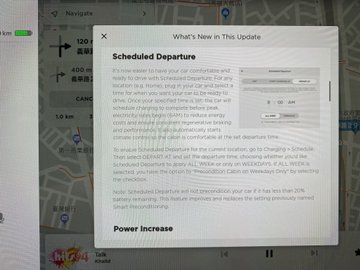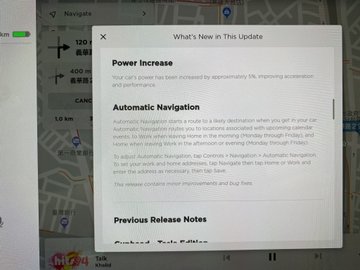 It will detect parking cones now! 17012:07 PM – Nov 1, 2019Twitter Ads info and privacy20 people are talking about this
Other new updates to all Tesla cars included a stopping mode called "Hold" to add regenerative braking when slowing to a stop, scheduled departures for charging schedules, and a 5 percent power increase to the vehicle.