Caroll Spinney, the beloved and renowned puppeteer who brought the original Big Bird and Oscar the Grouch to life on Sesame Street for nearly 50 years, died on Dec. 8 at the age of 85.
According to a statement from his colleagues, Spinney left this world in his Connecticut home after a long battle with the muscle disease Dystonia. He leaves behind an enduring legacy of kindness, with his loving world view having helped shape Sesame Street into the unmistakable force for good it remains to this day.
"His enormous talent and outsized heart were perfectly suited to playing the larger-than-life yellow bird who brought joy to generations of children and countless fans of all ages around the world, and his lovably cantankerous grouch gave us all permission to be cranky once in a while," the statement reads.
When Spinney officially retired from the show in 2018, Seasame Street compiled a tribute to his work (above). Brought in by Kermit puppeteer Jim Henson in 1969, Spinney's influence on the show's underlying values and infectious joy remain clear. He won five Emmy awards and a National Academy of Television Arts & Sciences lifetime achievement award for his work over five decades.
Fans are expressing their gratitude and sadness on social media, emphasizing Spinney's lasting impact on the lives of millions.
Every kid's favorite teacher.

Every kid's friend.

Could be a real Grouch at times.

Thank you, Carroll Spinney. Rest In Peace.
245 people are talking about this
Thank you for bringing these iconic characters to life, Carroll Spinney. Generations of children have had their lives made all the richer by your work. We shall miss you, as you go to rest now amongst the stars.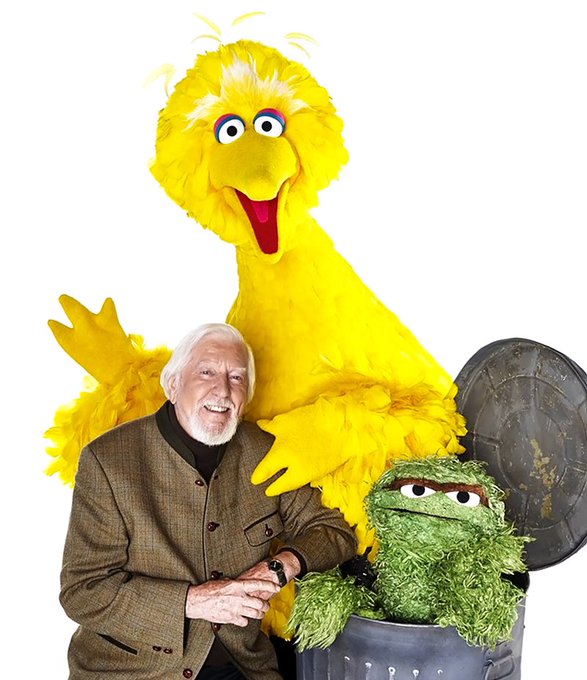 245 people are talking about this
RIP Carroll Spinney, you devoted your life to bringing joy to others and did just that up until the very end.
45 people are talking about this
When Henson died in 1990, Spinney sang a song as Big Bird to mourn his lifetime colleague. The clip rings with even more resonance today.
Big Bird mourning the death of Jim Henson is the saddest thing I've ever seen. You can tell that Carroll Spinney was trying his best not to break down into tears. Big Bird was with Henson since the beginning of Sesame Street and the impact makes it much more sad.
617 people are talking about this
While Spinney's spirit endures through the Big Bird character, it hard not to see this as a twin loss as we mourn not only the man but also his unforgettable performance as the iconic Sesame Street puppets.