Instagram has announced a series of features that should help users stay informed and connected during the coronavirus outbreak. 
Among the most interesting is a new feature called Co-Watching, which allows users to view Instagram posts together with their friends over video chat. Yes, a watch party for Instagram posts.
Instagram Comms✔@InstagramComms · 17hReplying to @InstagramComms
To give people more ways to give back at this time, we added a new COVID-19 section to our Donation sticker so people can quickly identify relevant nonprofits. We are also making the sticker available in other countries.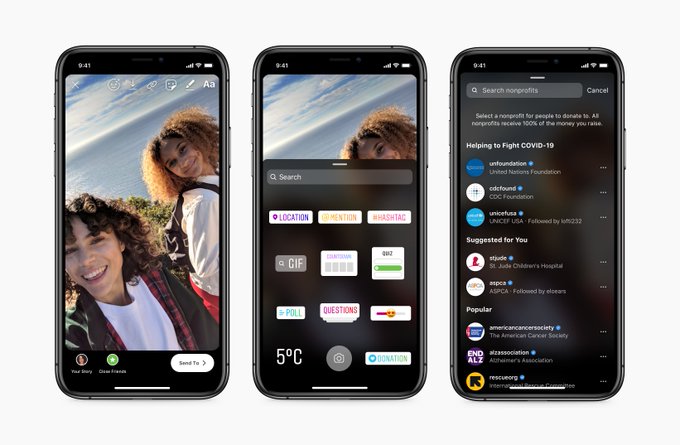 Instagram Comms✔@InstagramComms
To help people stay connected, we're launching Co-Watching, a new feature that allows you to view Instagram posts together with your friends while you video chat.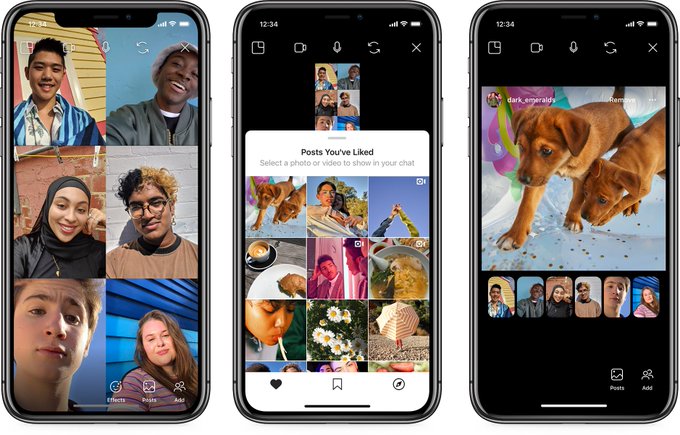 2526:00 PM – Mar 24, 2020Twitter Ads info and privacy124 people are talking about this
To start, begin a video chat with someone and then tap the photo icon in the bottom right corner. You'll get a list of the posts you've recently liked, and then you can choose one to show in your chat. If you've never tried a video chat on Instagram, here's how to start it: In the home screen, tap the arrow button in the top right to open Direct, tap the video icon in the top right, and then choose a user.
Instagram also said it would include more educational resources in Instagram Search, add stickers to promote accurate information, as well as remove COVID-19-related misinformation.
Finally, the company is rolling out a donation sticker in more countries to help people find relevant nonprofit organizations to support, as well as a "Stay Home" sticker to promote social distancing.
Instagram's parent company Facebook recently co-signed a joint statement regarding the coronavirus outbreak.
"We're helping millions of people stay connected while also jointly combating fraud and misinformation about the virus, elevating authoritative content on our platforms, and sharing critical updates in coordination with government healthcare agencies around the world," Facebook said in the statement. Both Instagram and Facebook previously said they would remove misleading ads promoting a "cure" for coronavirus.
COVID-19 – the disease caused by coronavirus – has so far killed more than 14,600 and infected more than 334,000 people. The outbreak has been worsening in the U.S. in recent weeks, with more than 43,530 confirmed cases and 542 deaths.